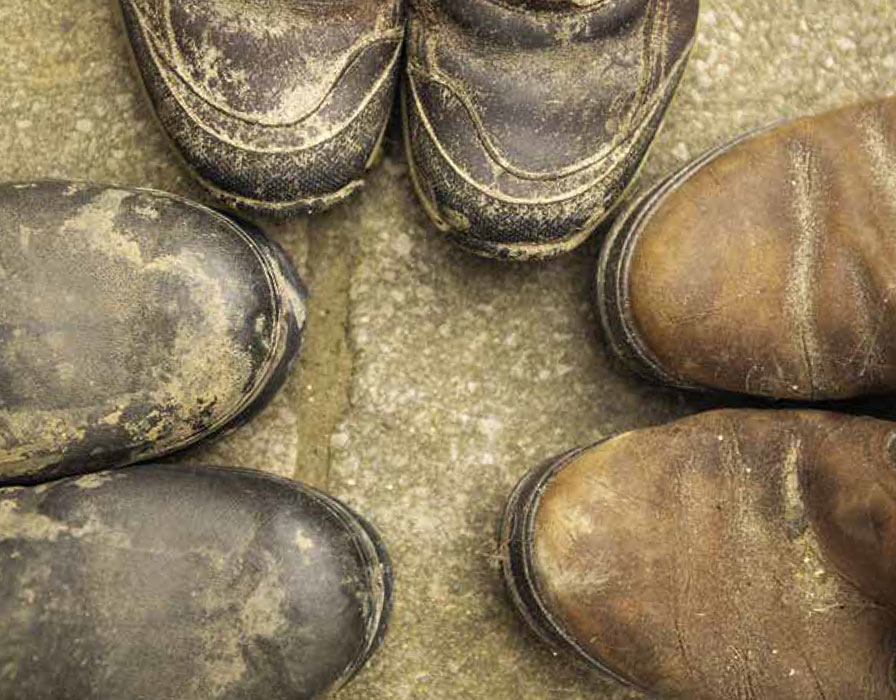 With all the criticisms of farming around the world, it's great to hear the National Farmers Union, the UK's best-known farming body, promoting the potential role of farming in mitigating climate change, with a target to reduce UK farming's GHG emissions to zero by 2040. But in the UK, many sustainable farmers have been doing all this—and much more—for years with very little recognition.
Public goods and services
My husband and I farm 500 acres high on the hills in the southwest of England. If you have seen or read The Hound of the Baskervilles, that is where we farm: in splendid, rain-swept wonder on deep peat, sequestering carbon and providing multiple public goods and services. Animal welfare is at the heart of everything we do here. As you might have read in the news section (page 4), we are proud to be the first upland farm in England to be Certified Animal Welfare Approved by AGW. We are also a member of a UK association that promotes feeding on pasture. As tenants, our livestock are our most valuable asset; we want to optimize every part of their lives to have happy, productive animals producing high value, healthy meat.
We have 60 hardy native Welsh Black cattle and 250 Icelandic x Shetland sheep. These breeds are tough and thrifty, living outside whenever possible and grazing our wet grassland and extensive areas of archaeology. The mix of breeds creates great opportunities for biodiversity, including inter-nationally rare species such as the Marsh Fritillary butterfly, and migrant species such as cuckoos.
Building trust
Grazing livestock in regenerative systems are vital to maintaining our man-made habitats which support some of the rarest biodiversity. As a society we are being told to 'eat less but better quality' meat; we are consciously tapping into that change with our marketing and our meat sales are good. People want to trust the food they buy and they are willing to pay more for the confidence it gives them. Our certification will no doubt help.
Like many of you farming in North America, we have an 'open barn door' ethos for anyone who wants to look around, because we have nothing to hide and everything to share. We have a popular walking trail through the farm and we tell visitors about our ethics and animals. We also hold free open days where people, including other farmers, can come and meet us and the animals, and walk round our farm. It's important for us to do this.
Standing together
As sustainable farmers, we all need to celebrate and promote the positive impact that regenerative and sustainable agriculture can have on animal welfare, human health and the environment. In the UK, we have farms of all sizes coming together and sharing ideas, innovation and supporting each other on the journey towards a low carbon future. It would be fantastic to be able to share our knowledge and experiences more widely with other farmers across the world. Because we will all need to stand together to make this work.
Naomi Oakley and Mark Owen raise Certified Animal Welfare Approved by AGW beef cattle and sheep at Challacombe Farm near Yelverton, England. Visit dartmoorfarm.com.