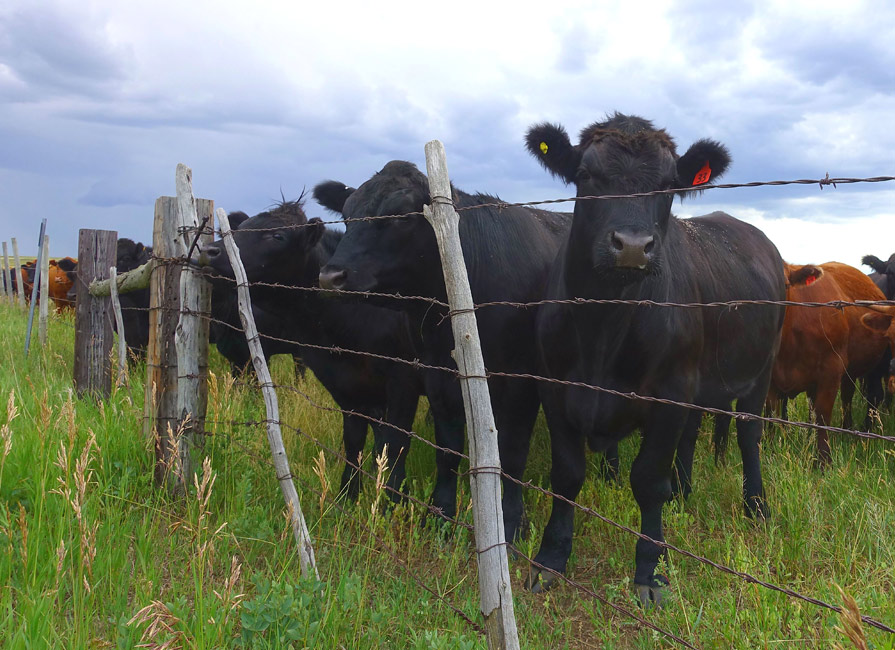 Last March, after years of sustained drought and recession here in Alberta, we were considering closing our doors. Then Covid 19 changed everything.
Having an online store that offered home delivery positioned us well when the lockdowns began. Our sales increased dramatically for several weeks—and this literally turned our business around. It's difficult to talk about because we don't want people thinking we're happy about the pandemic, because we're not. But some good things have come out of it.
A chance to reconnect
Prior to the pandemic, many people were blissfully unaware about the industrialization of our food system. It took the closure of large packing plants like Cargill—that process 85% of our beef supply in Canada—and empty store shelves to bring attention to the issue. At that time, few mainstream grocery stores sold meat online, so consumers looked elsewhere and found smaller companies like ours to meet their needs.
This shift in consumer spending gave hope to many farm families that our food system was finally changing for the better; that consumers would continue to buy direct and this would help many who had been struggling under the heel of monopolies like Cargill for decades. Food security and the fragility of food supply chains were the topic of conversation at many dinner tables. But did this shift in consumer spending continue?
When the lockdowns eased, many customers went back to their in-store buying habits. But not everyone. Online shopping offered consumers not only convenience, but a safe place to shop. Lots of people opted to continue. In response, retailers moved quickly to establish their online presence to retain their market share, including the addition of commercial meat products. Today, online shoppers can buy all of the meat brands that were available to them before the pandemic. No doubt these are a welcome addition for those who enjoy the convenience of one-stop shopping.
In response to this, many consumers did shift their spending back to online grocery stores, but we anticipated this would happen. We've been selling our meat products online for many years and it would've been naive to think things would remain the same. But, thankfully, not everyone shifted back.
Winning hearts and minds
Covid 19 introduced our products to many people who'd never considered there was an alternative to buying meat in grocery stores. This gave us the opportunity to introduce our products—and our story—to a whole new audience. For many, the quality of our products is why they to continue to buy from us. For others, supporting local and sustainable farms is their primary motivation.
Today, our sales are better than before the pandemic and for this we are truly grateful. We've heard from many other farm families who've experienced the same. This gives us hope for a better future, so please never underestimate how voting with your dollars can change the world we live in.
Authors: Colleen Biggs and her husband, Dylan, raise Certified Grassfed by AGW beef cattle and sheep and Certified Animal Welfare Approved by AGW pigs at 10,000-acre TK Ranch in east-central Alberta, Canada. TK Ranch was the first farm in North America to achieve Certified Grassfed by AGW for beef cattle.
Originally published in the Fall 2021 issue of AGW's Sustainable Farming magazine.