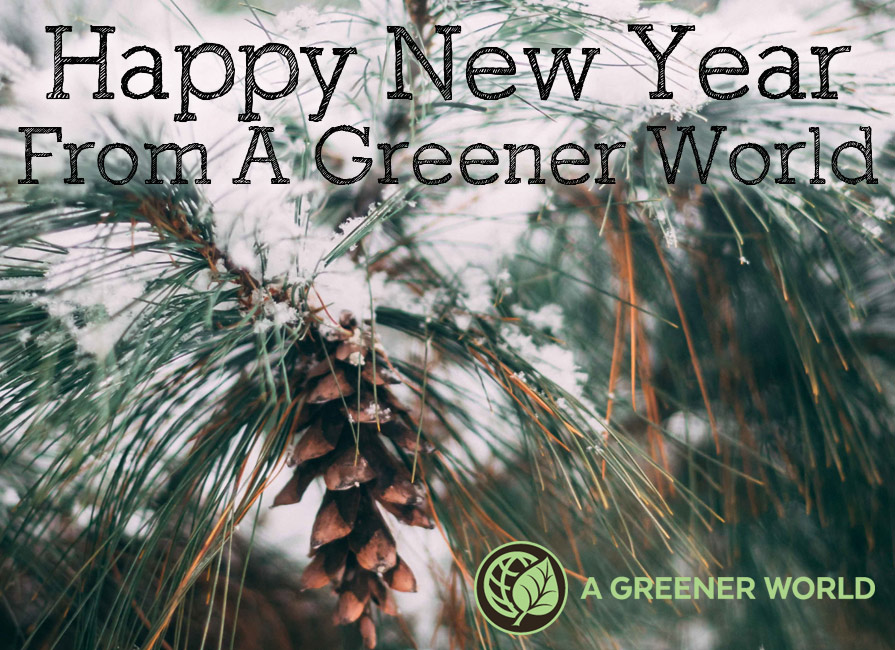 Happy New Year From A Greener World
As 2021 draws to a close, we are celebrating the hard work of our farmers and supporters to ensure sustainable farming has a bright future—for our communities, our health and our world.
This year has been a challenging one on many fronts: the increasing threat of climate change to farming and the planet, global food insecurity, environmental injustice, the health and animal welfare impacts of our food—all during a global pandemic.
But there is hope in action, and your support enables us to continue to demonstrate the sustainable solutions our planet needs.
While I have been honored to serve A Greener World for more than a decade, 2021 marks my first year as Executive Director. While serving in this role, I have developed an even deeper appreciation for our farmers, our partners, and the work you all make possible. Thank you.
With your support, we truly are showing that high-welfare, sustainable agriculture is an essential solution to the challenges we face.
This year, you helped us:
Provide support and technical assistance to thousands of farmers, ranchers and land stewards navigating challenges of COVID-19, including accessing much-needed grant funds, developing online sales capabilities, and diversifying their markets
Make over 30,000 connections between AGW-certified vendors and those seeking their products through our popular online directory
Provide over 125,000 new contacts with the tools to make informed food choices and advocate for truthful food labels, including transparent labeling of gene-edited pork and lab-grown 'meat'
Engage hundreds of new farms in our leading certifications, including our ground-breaking Certified Regenerative by AGW program
Continue to provide the only third-party certification for truly high-welfare,

pasture

-raised meat, dairy, eggs and fiber from animals raised outdoors on pasture or

range

without routine

antibiotics

, added hormones or confinement
With the challenges we face going into 2022 and beyond, our mission to support farmers and ranchers in their transition to more sustainable practices is more critical than ever.
Your support is equally critical. Please consider making a gift to help us build a greener future.
Let's make 2022 the year we put our values into action and tip the scales toward real, verified, meaningful sustainability. Working together to support independent farms, promote animal welfare, give consumers the tools to make informed food choices, we can deliver a better – greener – world.
Thank you.