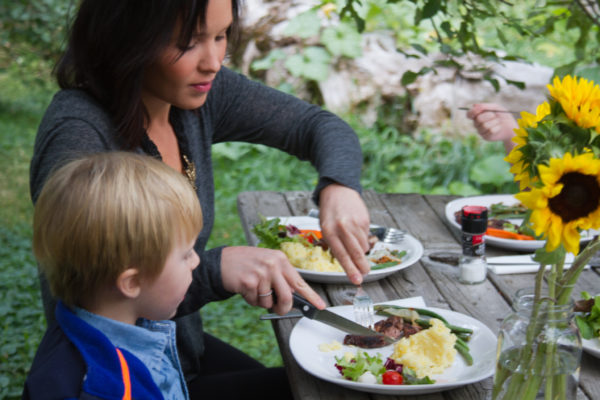 Think a Diet Without Animal Protein Will Save the World? Six answers that might make you think…
There's been a lot of talk lately about the environmental and animal welfare impacts of animal agriculture. First we were told to avoid processed meat; then we learned beef was the new villain; and now ALL meat is being vilified as bad for human health, animal welfare and the planet.
But is meat's bad rap really deserved? While it's great to see more people talking about the impact of our diets on the planet and animal welfare, encouraging the world to go meat-free misses the point entirely. Here's why:
Like every other industry on this planet, those of us in agriculture have a responsibility to do what we can to mitigate climate change. The farmers and ranchers we certify through AWA, Certified Grassfed by AGW and Certified Non-GE by AGW are actively doing this every single day. They need our support, not criticism.
The environmental challenges we face are too urgent to waste our time arguing over whether black bean burgers are morally superior to grassfed beef. While everyone's personal dietary preferences deserve respect, ending all food animal production is not a realistic solution for the planet – either from an environmental, welfare or resource perspective.
Feeding the world sustainably is a hugely complex challenge and one we must all face. But there is no single diet, 'quick-fix' solution, and leading scientists agree that well-managed grazing animals will not only help feed the world sustainably, but provide a number of important environmental and societal benefits, too. Yes, we urgently need to reduce the production and consumption of unsustainable, low-welfare, intensively raised livestock products and highly processed foods—particularly in the West. But when it comes to sustainable food production, singular thinking and fundamentalist standpoints will only help to further polarize the debate, and preclude real—and urgent— solutions.
This doesn't fit neatly into 140 characters, but we can solve a lot of problems by eating nutritionally appropriate levels of high-welfare, pasture-based animal products as part of a balanced diet. For the sake of the planet, and ourselves, let's hope we can start moving—together—in that direction.
*Photo of LOHOF Grass-Finished BEEF taken by Mike Suarez, Gorillabyte Media.