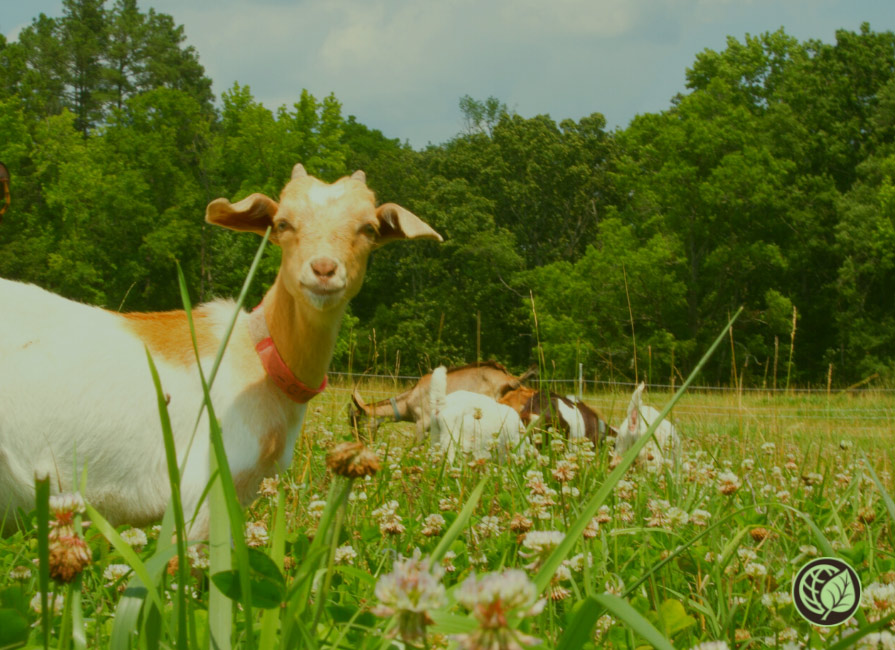 What is animal welfare and why should you care?
All the different terms in the world of food and farming can be confusing, and we're here to empower you with the information to make food choices that match your values. At A Greener World, we understand the way we raise our animals, the nutritional quality of the food they produce, and the impact of the farming system on the environment are all intrinsically linked. We help ensure animal welfare by certifying farms using high-welfare practices.
Developed in collaboration with scientists, veterinarians, researchers, and farmers across the globe, these high-welfare practices allow animals to behave naturally by ensuring:
Animals are raised outdoors on

pasture

. This not only has positive benefits for the animals but is also good for the environment and

water quality

.
Medicines are used only when necessary, preserving their vital role.
Low

stress

environments lead to healthier animals that produce healthier food.
Positive animal welfare also has benefits for people, too—and the wider environment. When animals are able to behave naturally, they are healthier and produce more nutritious food. For instance, pasture-raised, grassfed beef has less total fat, saturated fat, calories and cholesterol, and more vitamin E and C, beta carotene, and health-producing fats like omega 3s and CLAs.
Moreover, the health of farm animals directly impacts the health of our planet and our food system. Animals raised on pasture naturally fertilize the ground, without toxic waste lagoons. The pasture they live on can also help store carbon in the soil, a process called carbon sequestration. Scientists believe that soil carbon sequestration could play an important role in cutting greenhouse gas emissions, complementing other strategies to mitigate climate change.
If you believe that animal welfare is important for your own health and the health of the planet, how do you find food and products that prioritize animal welfare? Certified Animal Welfare Approved by A Greener World (AGW) is a food label that demonstrates animals are raised to the highest welfare standards, outdoors on pasture and range on environmentally sustainable, independent farms. How? By visiting certified farms every year to ensure the practices on the farm reflect AGW's rigorous standards. No routine antibiotics or confinement, no animal byproducts, no added hormones—and according to Consumer Reports, the only welfare label in which they have confidence. As an independent nonprofit, our certifications deliver real, transparent change, based on the understanding that healthy farms produce healthy food.
Learn more about our animal welfare standards here. And by the way, Yes! You can still care about animal welfare and eat meat, dairy and eggs—and you're in good company because most people do both. Find Certified Animal Welfare Approved by AGW eggs, meats, cheeses, and other products near you from our online directory here.