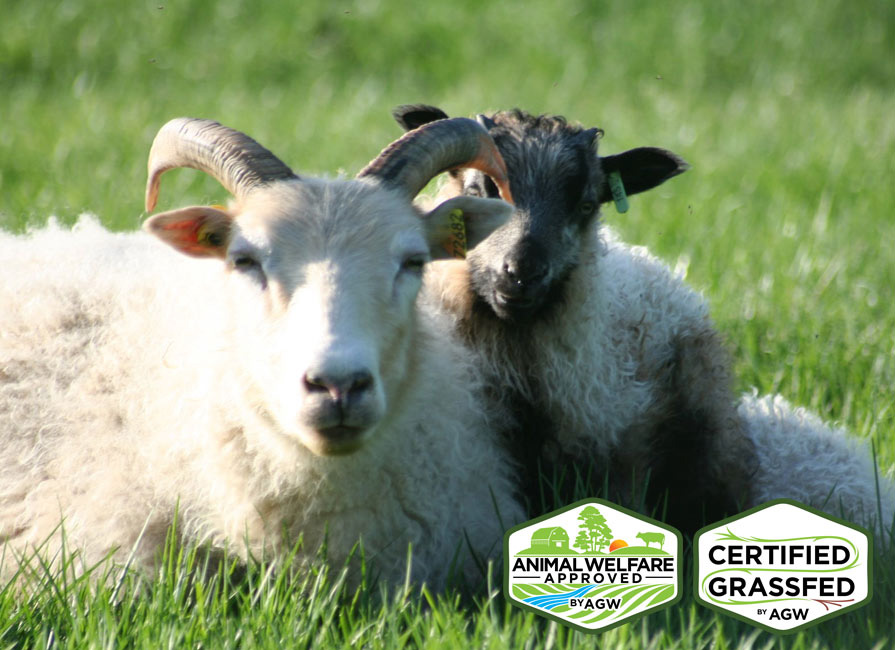 Le Biscornu — Rimouski, Quebec
Natalie Chartier and Justin Audet purchased Le Biscornu farm in October 2004. The 350-acre farm is situated about five miles south of Rimouski, in the Bas-Saint-Laurent region of Quebec, and provides pasture and hay for their flock of purebred Icelandic sheep. "The land is very hilly, making it ideally suited for grazing livestock," says Natalie.
Natalie describes her dream and how they became farmers: "When my husband, Justin and I married, we were both working in the city, but we were always dreaming about country living. One day we decided it was time to live our dream," she says. "We left everything behind: our jobs, friends and family. I decided to attend a course in sheep management, and this is where we found out about the Icelandic sheep. This hardy breed was perfect for our cold northeast Canadian weather and our first 25 Icelandic ewes arrived on the farm in late October 2004."
Natalie and Justin now have a flock of 95 purebred Icelandic ewes, producing high-quality grassfed lambs meat, as well as breeding stock. "After almost 10 years, the sheep enterprise is finally covering all the farm expenses—and a bit more!" Natalie says. "Our goal is to raise high quality Icelandic sheep with good meat conformation, without affecting the other traits of this breed, such as its ability to thrive on pasture or its wool and milk quality."
Natalie is extremely enthusiastic about the qualities of the Icelandic sheep. "The more I learn about Icelandic sheep, the more I am convinced they are the perfect breed for pasture-based farmers who are looking to sell directly to the public—particularly those in colder climates or with poorer grazing," she says, "Iceland is not a significant grain-producing country, so the breed has evolved through its thousand-year history to thrive on pasture and hay. Icelandic sheep also have a strong, reactive immune system and good mothering instincts. With the ever-rising cost of grain, they could also bring some interesting traits in crossbreeding for more commercial flocks."
Le Biscornu Certified Animal Welfare Approved by AGW lamb is highly sought after by local restaurants and residents. For more information about Le Biscornu—and to inquire about ordering lamb meat or breeding stock—visit www.lebiscornu.com. Follow them on Facebook.