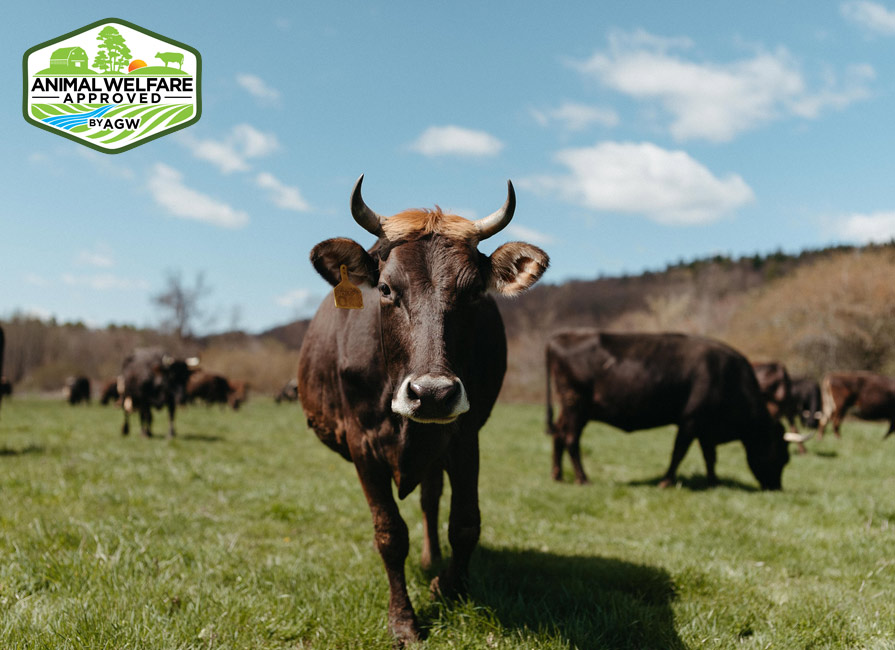 Hawthorne Valley Farm – Ghent, NY
Hawthorne Valley Farm has been producing high quality, Biodynamic and sustainable foods and providing farm-based education opportunities for children and adults since 1972. The farm was established by a group of educators, farmers, and artisans in response to the troubling loss of small family farms and what they perceived as a threat to childhood development posed by an increasingly materialistic and mechanistic world view. Now the farm is joined by a Waldorf school, ecology and research centers, and a publishing house, all part of the non-profit Hawthorne Valley Association.
Steffen Schneider, director of farm operations, came to the farm in 1980 as an apprentice after studying agriculture in his native Germany. He and his wife Rachel, who he met during his apprenticeship, returned to the farm in 1989. Steffen is now joined by a skilled staff to manage the 800 acres that the Association owns and leases, including Andrew Whitby, the dairy herdsman, and Kelly O'Hearn, the small livestock manager.
Steffen pursued Certified Animal Welfare Approved by AGW certification for Hawthorne Valley Farm's cattle and pigs after being approached to sell his cheeses to Grazin', the country's first Animal Welfare Approved restaurant, by Dan Gibson, the diner's owner and fellow Certified Animal Welfare Approved by AGW farmer. He is very happy with the label's presence and consumers' recognition in the marketplace, as well as AWA's achievable standards, which require the high-welfare practices that Hawthorne Valley Farm follows.
The livestock management at the farm is proud to have found a practical way of raising calves on their mothers, a practice unheard of in commercial dairy settings. This practice, while sacrificing some milk production, is much better in the long run, allowing mother cows to pass on a lot of knowledge to their young during the first weeks of their lives and establish excellent calf health. This is especially beneficial in Hawthorne Valley Farm's closed herd. Both their beef and dairy herds are made up of breeds that are inherently dual purpose and the cows' behavior and integration into the herd has improved with the institution of this practice.
"The food system isn't designed to reward producers of quality food. There's an expectation that food should be cheap." But, says Steffen, "I'm having quite a lot of fun in my job. When you work with a living system, the challenges are a good thing."
The Hawthorne Valley Farm Store is open from 7:30 a.m. to 7 p.m. daily and visitors are welcome to enjoy a self-guided tour of the farm. For more information on purchasing Hawthorne Valley Farm's Certified Animal Welfare Approved by AGW dairy products and meats, call (518) 672-7500 or visit http://hawthornevalleyfarm.org. Follow them on Facebook, Twitter and Instagram.