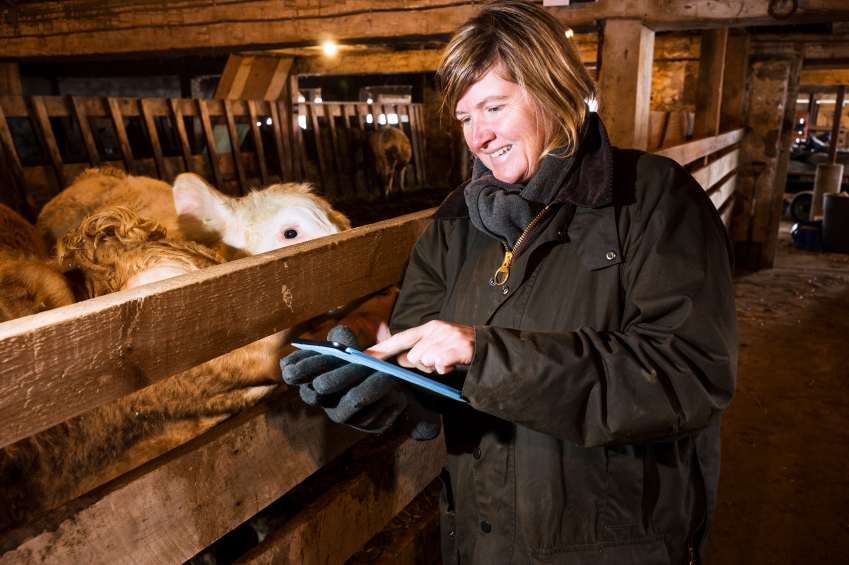 A POWERFUL NEW TOOL FOR FARMERS AND RANCHERS!
Despite ever-increasing consumer demand for high-welfare, sustainable meat, dairy and eggs, today's farmers and ranchers can face real challenges in transitioning to more sustainable techniques.
The reality is that there is little support and limited access to the information that exists on alternative approaches to livestock health management—in other words, how to keep animals healthy and thriving without relying on routine medical interventions like antibiotics and pesticides. But all that's about to change…
A GAME CHANGER
AGW's Farm Health Online is a free website for farmers, ranchers, advisors and veterinarians, offering practical advice to support high-welfare management of food animals in outdoor systems. It's a powerful new tool for farmers and ranchers seeking to avoid the routine use of antibiotics and other inputs in favor of preventative management and alternative treatments—and represents a key resource in the global fight against the threat of antibiotic-resistant bacteria.
Working in partnership with the UK's Duchy College Rural Business School, our new website covers all aspects of health and welfare for cattle, sheep, poultry, and pigs. With comprehensive information on over 100 common livestock diseases, advice on nutrition, housing, breeding and husbandry, as well as public health, biosecurity and legislation, Farm Health Online offers free and immediate access to practical, science-based advice on positive livestock management and sustainable farming practices.
BACKGROUND
Farm Health Online is a prime example of AGW's solutions-based approach, and addresses one of our foremost priorities: To offer under resourced farmers and ranchers the practical support and guidance they need to transition towards truly sustainable, pasture-based methods of livestock production.
The concept for Farm Health Online was originally inspired by an article in the New York Times about the appalling shortages of large animal vets across vast swathes of rural America. The American Veterinary Medical Association (AVMA) estimates that just 6.8 percent of the 105,000 or so vets employed in the U.S. work primarily with food animals. And few of these vets have the training and knowledge to advise on alternative or preventative management practices that seek to minimize reliance on veterinary treatments such as antibiotics. According to the AVMA, the number of vets working with food animals is still declining—from 5,090 in 2007 to 4,604 in 2015—and could ultimately put our nation's food supply at risk.
While online advice can never replace support from a qualified vet, Farm Health Online provides the necessary tools and resources to help bridge the current knowledge gap, ensuring all farmers and ranchers can have informed conversations with their vets about preventative management and alternative treatments.
CONSUMERS WILL BENEFIT, TOO! 
Farm Health Online doesn't just benefit farmers…
FOR FARMERS AND RANCHERS—EVERYWHERE
Farm Health Online is currently adapted for farmers in the U.S. and continental Europe. However, we are expanding the disease database and other information to include new regions and languages—the first being Africa. Stay tuned!
Find out more about about Farm Health Online today: Visit www.farmhealthonline.com.
Support Our Work!
Farm Health Online has been generously funded by donors to AGW. But we need more support to ensure this vital website is kept up to date and will remain responsive to the ever-changing needs of sustainable livestock producers across the world. To make a donation, click here.
To discuss opportunities to fund this critical work, please contact info@agreenerworld.org.