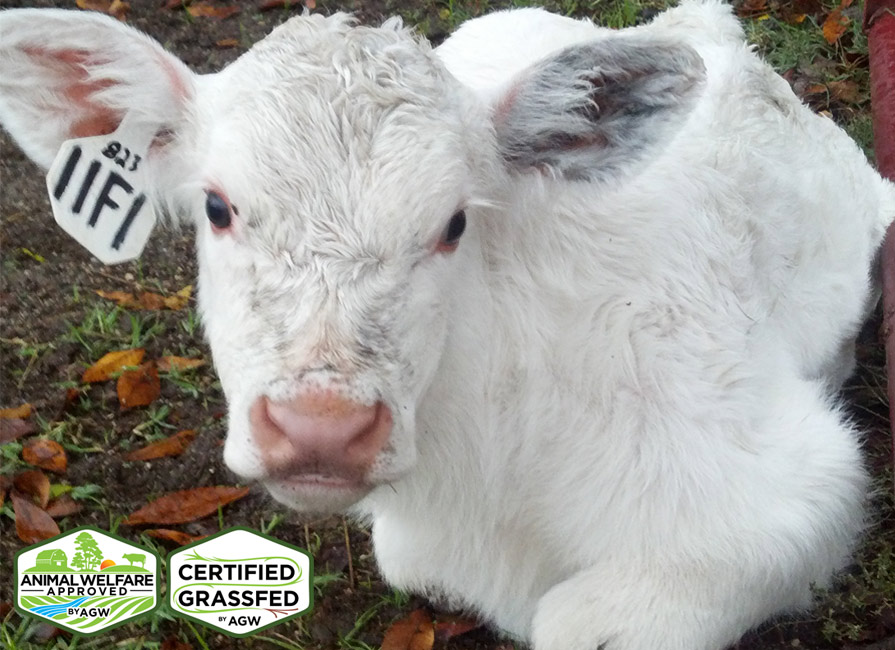 BN Acres, LLC – Lexington, NC
BN Acres has a remarkable farming history. The Boyst family can trace the heritage of their farm back for centuries. In 2013, they applied to join NC Department of Agriculture's Century Farm, which recognizes farms having continuous ownership by a single family for 100 years or more.
When Maxine Boyst's father died in 2007 at the grand age of 93, she and her three children inherited the farm. After some time debating and discussing ideas about what to rename the farm, they came up with BN Acres—using the initials of Maxine's parents, Banks and Nona. Maxine felt this was a fitting tribute to her parents and her children's grandparents. "We have about 100 acres of land that has been passed down as family farmland through many generations," Maxine explains. "We are still lucky to be able to call many of our neighbors family, and even those who are not, we treat just the same. Our land has a lot of history, from Native American relics to Revolutionary War folklore. It's been said that somewhere on the property there could be gold from General Cornwallis!"
Situated in the Piedmont area, the farm is made up of low, rolling hills of pasture and woodland. "We are lucky enough to have seven springs originating on our property, as well as two large creeks that border some of the land," says Maxine. "The watershed areas are forested, and we also have natural wetlands." The farm is home to a long-standing herd of Charolais cattle, first established by Maxine's grandfather back in the 1970s. "At any one time we'll typically have about a dozen momma cows and 40 head of Charolais cattle," she says. "We still have one full blooded bull and a half daughter from the original herd. The cattle get to graze 100 acres of pasture on grasses native to the region."
Maxine's children, Adam, Jeff, and Lindsay, learned much about farming from their grandparents. While Lindsay gained much farm insight from her grandmother, Adam and Jeff learned their farming skills from their grandfather, passing on that knowledge to the rest of the family. Jeff can remember when his grandfather purchased the first Charolais cattle from Virginia for the foundation of his herd: "The reason grandfather felt the Charolais was the correct breed was primarily because they are naturally low in fat and can thrive in the summer heat," Jeff explains. "Their all-white hides, distinctive pink noses, and white hooves are trademarks in the cattle industry for their species. But I also remember grandfather jokingly saying that he especially liked the color because he could see them in the dark!"
The cattle at BN Acres are rotationally managed, grazing one section of pasture before being moved to fresh fields. This type of management allows the grasses to recover before cattle return to graze again; it also keeps the soil properly fertilized and minimizes the build-up of internal parasites, thereby avoiding reliance on chemical treatments. As the cattle are grassfed and finished, Jeff explains that he maintains the pastures at BN Acres with great care, as they are the only sustenance for the herd. "We rotate pastures frequently and grow a variety of seasonal grasses to ensure availability of food throughout the year, in addition to hay," says Jeff. "We have found that sowing drought-tolerant grasses for the summer and cool season grasses for the winter helps to reduce the impact of weather extremes. We test our soils twice a year to ensure health and fertility of the soil to feed the grasses."
The Boysts originally decided to join the A Greener World (AGW) program to increase awareness of high-welfare livestock practices among their customers and local farmers alike. Maxine is passionate about the importance of the care and treatment of the cattle: "Raising animals for food production is not just about getting the best meat; it is about raising animals you know and care about in a healthy environment," says Maxine. "We make a commitment to our herd to ensure a high quality of life. We hope to encourage other farmers in the area to realize the wide-ranging benefits attainable from healthy herd management."
In 2015, the herd of beef cattle at BN Acres became the second farm in North Carolina to gain Certified Grassfed by AGW status. This is the only certification and logo in the U.S. and Canada that guarantees food products come from animals fed a 100% grass and forage diet, raised outdoors on pasture or range for their entire lives, and managed according to the highest welfare and environmental standards on an independent family farm. Maxine is proud of their achievement: "Our AGW certifications reflect the foundational components of our farm management—not only to our family but also to our customers," she says.
The Boysts have great dreams for the future of the farm: "We are looking to continue to grow and create a modern, sustainable homesteading farm," says Maxine. "We already have a variety of fruits, vegetables, and herbs on the property. In the future, we look forward to being able to provide our Certified Grassfed by AGW beef and other agricultural products through an on-site farm shop."
Certified Animal Welfare Approved by AGW, Certified Grassfed by AGW beef from BN Acres is available directly from the farm as whole side, half side, and quarter sides, as well as all the usual individual cuts. Contact Maxine or Jeff at 336-238-3939 or BNAcres@yahoo.com first to arrange an appointment. "And make sure you set aside sufficient time for your visit," says Maxine, "because you'll most likely find yourself wandering the land, viewing the cattle and reminiscing with us about the farm's unique history!"
For more information about BN Acres, visit www.bnacres.com or the farm's Facebook and Instagram pages.