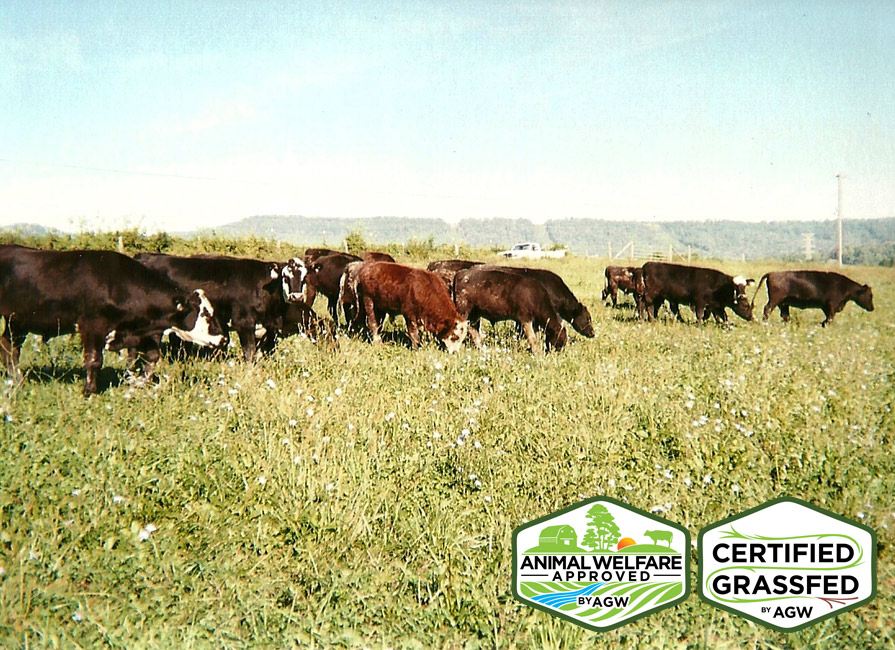 Liberty Flat Farm — Greeneville, TN
In 1969, Robert Tucker took over Liberty Flat Farm, a 100-year-old family farm in northeast Tennessee. Like his father and grandfather before him, Robert prides himself on breeding high-quality cattle that are easy to handle. He has been farming cattle his whole life, but was glad to move from a cow-calf operation—sending his cattle to a feedlot to finish their lives on a grain diet—to a system where he manages 90 Angus beef cattle outdoors on pasture from birth through slaughter, selecting breeding cattle that thrive on a grass and forage-based diet. This system means he can be sure the cattle are raised with their welfare—and the health of the animals, humans and the environment—in mind.
In 2016, Liberty Flat Farm became the first farm in the state of Tennessee to be Certified Grassfed by AGW for beef cattle. This is the only certification and food label in the U.S. and Canada that guarantees food products come from animals fed a 100 percent grass and forage diet, raised entirely outdoors on pasture or range, and managed according to the highest welfare and environmental standards on an independent family farm.
While Robert says working his family's historic farm on his own can be challenging, he has few problems finding a market for his high-quality, healthy beef. Liberty Flat Farm's Certified Grassfed by AGW beef is sold in quarters, halves and wholes. For more information, contact Robert Tucker at 423-234-8192 or 423-367-9069.