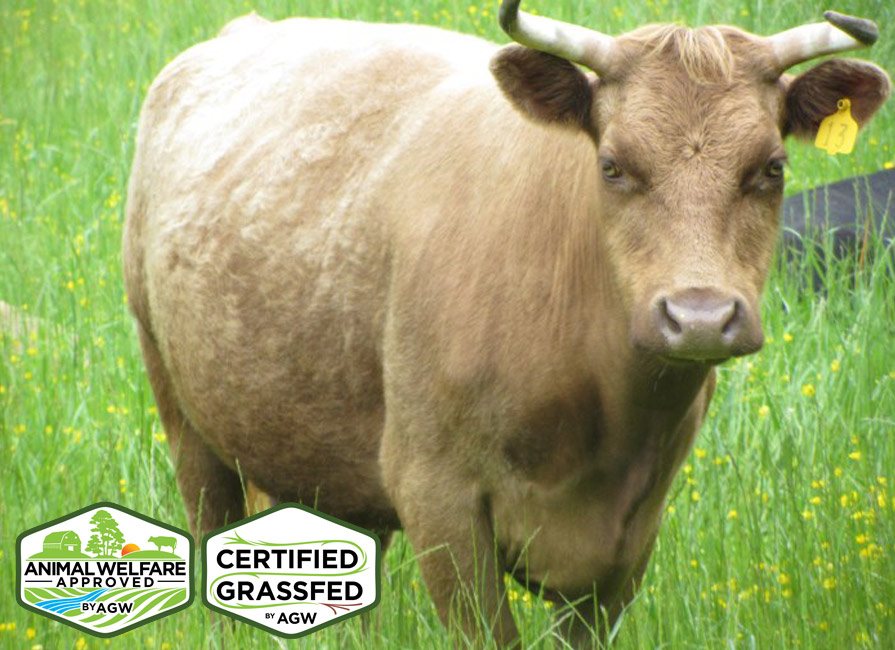 South Chestnut Farm – Pittsboro, NC
Roger Harris started South Chestnut Farm in Chatham County, North Carolina, in the early 2000s on land that had been in his family for at least four generations. Inspired by stories of successful small farms from across the country, he envisioned an opportunity to manage a 60-acre cattle farm in a sustainable and environmentally-sound manner while producing farm products for local customers.
Today, Roger places a top priority on maintaining and enhancing the health of his soil and grasses to produce pasture-raised eggs from Animal Welfare Approved (AWA) laying hens and Certified Grassfed by AGW beef from a small herd of Dexter cattle, fed an entirely grass and forage-based diet. "We use no growth hormones, no pesticides and no synthetic fertilizers on any of our land," Roger explains. "We practice 'managed rotational grazing' to ensure our pastures are never over-grazed, are properly stocked and kept fertile by an ever-increasing amount of organic matter."
In 2016, South Chestnut Farm became Certified Grassfed by AGW for their beef cattle. This is the only certification and food label in the U.S. and Canada that guarantees food products come from animals fed a 100 percent grass and forage diet, raised entirely outdoors on pasture or range, and managed according to the highest welfare and environmental standards on an independent family farm.
Roger believes that gaining third-party certification is important for his farm business: "To place guidelines on ourselves, and to earn the confidence of our customers, we sought – and were awarded – AWA and Certified Grassfed by AGW. These certifications show that we are treating our animals according to the highest welfare standards and allowing them to live and thrive in environments true to their nature. We are very pleased and proud to display the AWA and Certified Grassfed by AGW logos on our products, and to be part of the organization."
Roger sums up his philosophy of farming in a quote by notable author and poet Wendell Berry: "The care of the Earth is our most ancient and most worthy, and after all, our most pleasing responsibility. To cherish what remains of it and to foster its renewal is our only hope."
For more information about South Chestnut Farm, visit southchestnutfarmcsa.wordpress.com and the farm's Facebook page.