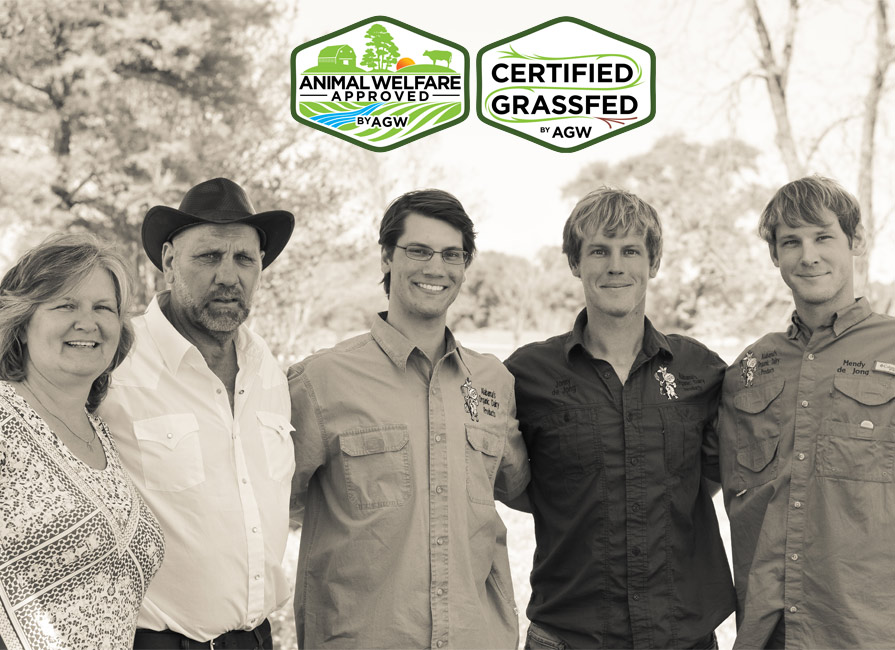 Working Cows Dairy – Slocomb, AL
In 1985, Jan and Rinske de Jong came to America from Holland, with a dream to establish their own dairy. With the $5,000 they had saved in Holland, Jan and Rinske started working as relief milkers on several farms in Florida, before renting land and slowly building up their own herd.
In 1991, the family moved to their current location in Slocomb, Alabama, where they ran a commercial dairy for 15 years, milking as many as 700 cows three times a day. However, as Rinske remembers, it wasn't the type of farming they had originally envisioned: "The more we thought about what we were doing, the less happy we were with it," she says. In July 2006, they decided to become certified organic to obtain a more level price ("the 2006 milk price was the same as in 1976!" says Rinske) and to farm in the way they wanted, with the eventual goal of direct marketing their own products. This last goal became a reality in 2010 when the de Jongs established an on-farm bottling plant for their Grade A pasteurized milk: Alabama's Organic Dairy Products.
"We are now back to being a family-owned and -operated dairy farm," says Rinske. "We milk 151 cows twice a day on a 48-stall carousel milking barn. We raise a mix of pure Jersey and cross-bred Holstein-Jerseys to get the best of the high butterfat from the Jerseys and the high production from the Holsteins. Our cows are free to roam 550 acres of pasture for their food: grass."
Rinkse says the couple sought Certified Animal Welfare Approved by A Greener World (AGW) and Certified Grassfed by AGW certifications for their dairy cows because it aligns with their farm management practices. "We believe in pasture-based management, and we have found it to be a lot less stressful on the animals in comparison to conventional production. As with our organic certification, we appreciate third party verification as a way to communicate our practices to our customers."
In 2017, Working Cows Dairy became the second dairy operation in the United States to become Certified Grassfed by AGW. This is the only certification and food label in the U.S. and Canada that guarantees food products come from animals fed a 100 percent grass and forage diet, raised entirely outdoors on pasture or range, and managed according to the highest welfare and environmental standards on an independent family farm.
In addition to pasture-based management, animal welfare is a priority for the de Jongs. In the summer, for example, the cows are able to come in from the heat and get cooled down by water sprinklers and fans. "They even have waterbeds to rest on," says Rinske. Visitors are welcome at the farm, and can stop by any day to view the milking process firsthand. Appointments are not necessary.
While Working Cows Dairy utilizes certification to tell the story of its practices, the quality of their product speaks for itself. "Our mission at Working Cows Dairy is to satisfy the demanding taste buds of the Southeast with delectable, local, organic dairy products," says Jan. "Our vision is to become the premier processor of the finest organic dairy products in the Southeast, while maintaining our key principles as we move forward."
The de Jongs produce a wide array of Certified Animal Welfare Approved by AGW, Certified Grassfed by AGW, certified organic dairy products for retail and wholesale customers throughout the region—including heavy whipping cream, chocolate milk, as well as whole, 2%, 1%, and skim milk. For more information on Working Cows Dairy's Certified Grassfed by AGW dairy products, visit workingcowsdairy.com, email workingcowsdairy@hotmail.com, or call (334) 886-3839. Follow them on Facebook and Instagram.