What Do Food Labels Really Mean?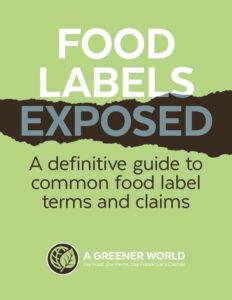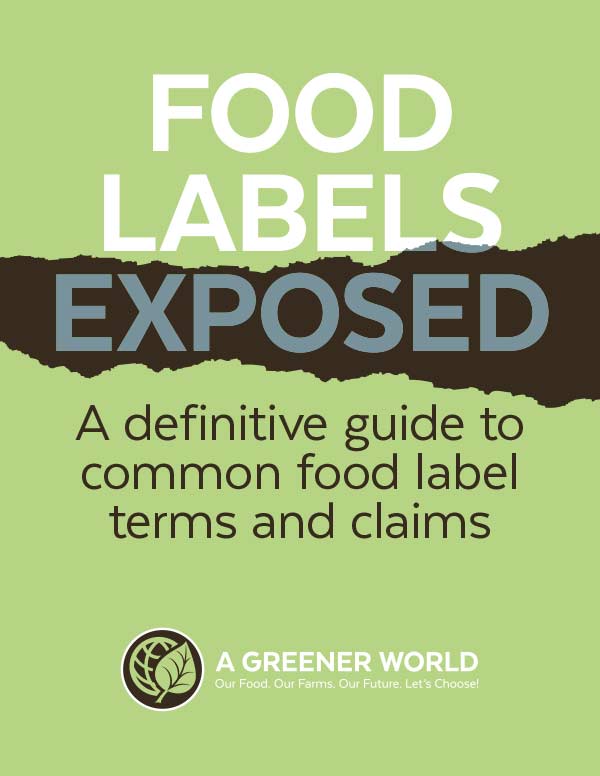 Our daily food choices represent one of the most important and yet easiest—and tastiest—everyday activities we can take to help make this A Greener World. But what exactly do all these food label claims really mean—and how confident are you they're even true?
Designed to help conscientious consumers make informed food purchases while shopping or dining out, AGW's Food Labels Exposed is the definitive guide to today's food labels.
With succinct, clear and honest definitions for more than 100 common food terms and claims found on food packaging and menus, it's an indispensable tool for anyone interested in making better food choices.
Download Your Free Guide to Food Labels here—and Become a Food Labels Expert!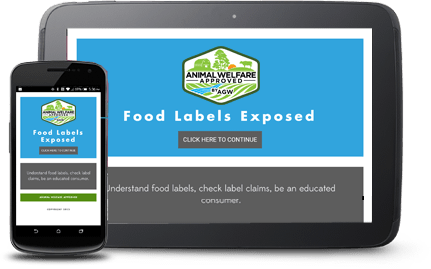 AGW is launching an updated Food Labels Exposed app soon—sign up for our email list to be the first to know when it's available, or make a donation to support this project.
And if you happen across any food claims or labels that should be added, please let us know at info@agreenerworld.org.