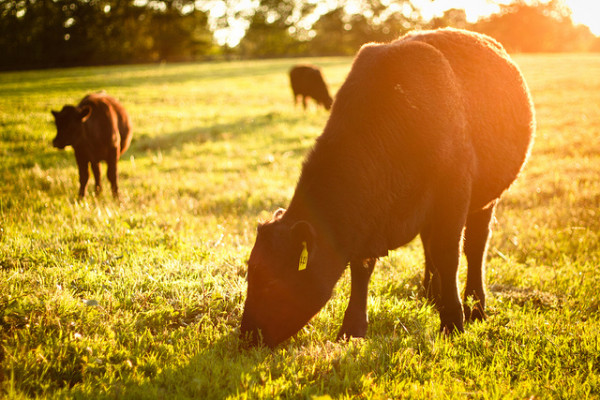 Acknowledged by Consumer Reports as the only "highly meaningful" food label for farm animal welfare, outdoor access and sustainability, Certified Animal Welfare Approved by AGW (AWA) is an independent, nonprofit farm certification program—and now one of the nation's top 5 fastest growing certifications and label claims.
Animal Welfare Approved by A Greener World is the only farm certification that guarantees animals are raised outdoors on pasture or range for their entire lives on an independent family farm using truly sustainable agriculture methods. No other food label offers these distinctions. AWA is one of only two certifications in the U.S. to require audited, high-welfare transport and slaughter practices. AWA is also the only farm certification in the U.S. accredited to ISO 17065, providing the highest level of oversight and scrutiny.
AWA's farm standards were developed in collaboration with scientists, veterinarians, researchers and farmers across the globe to maximize practicable, high-welfare farm management, and are publicly available online. We're proud of AWA's growing reputation for being a practical, common-sense program that's grounded in the realities of everyday farm and ranch life.
Unlike most farm certifications, AWA's independent trained auditors visit every farm in the program at least once a year to verify they're meeting AWA standards. And because AWA doesn't charge farmers a single cent to participate in the program, the program can remain completely independent and impartial, offering an unrivaled level of integrity and consumer trust in the AWA logo.
More and more people are thinking about what food they put into their body and how it's produced. AWA certification has added credibility to what we're doing, because consumers trust the label. The audit is very rigorous, but it's not an adversarial situation. Most of the auditors have a lot of farming experience or they are vets.
— Karl Hudson of Rare Earth Farms, Zebulon, NC