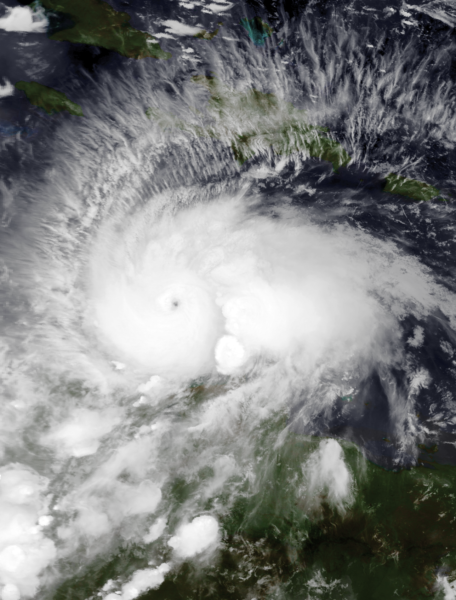 Farmers Impacted by Hurricane Matthew Need Your Help
Hurricane Matthew, which devastated Haiti on its way to the United States, caused significant damage and casualties across Florida, South Carolina and Georgia. But it hit North Carolina hard, with the flooding resulting in at least 17 deaths in the state and stranding over 1,500 people. Some of the hardest hit were family farmers, particularly in rural areas. According to the National Weather Service, the damage isn't over yet: Major flooding could continue into next week.
A Greener World, which operates the Animal Welfare Approved, Certified Grassfed by AGW and Certified Non-GMO by AGW labels, has already received many urgent requests for help from farmers who have lost livestock, barns and shelter, tons of feed and essential equipment. Many are still without power. We expect the number to grow as people are able to return to affected areas and truly assess the damage.
To help meet the needs of the Certified Animal Welfare Approved by AGW and AGW farming families affected by heavy rain, flooding and wind damage as they strive to care for their families and livestock, we are accepting and coordinating monetary donations that will be used to purchase and distribute essential items, such as hay and forage, animal feed, housing and fencing, and allow the hiring of pumps and generators.
Farm animals need emergency shelter and feed in exactly the same way as people and pets, so please help and make a gift today to ensure we are ready to respond whenever and wherever we are needed most. Remember, too, that we are a pasture-based program, and vast areas of land will have been significantly damaged by flooding and could remain inaccessible for some time to come. Our farmers are also likely to need new mobile housing for their pigs and poultry, since existing housing out in the fields may have been damaged or destroyed in the high winds and floods.
All funds raised will go directly to provide services, support and relief for Certified Animal Welfare Approved by AGW and AGW farmers affected by the storms and flooding. No portion of the Disaster Relief Funds raised will be used for AGW's administrative or operational expenses. Donate today.
*Satellite image of Hurricane Matthew by NASA