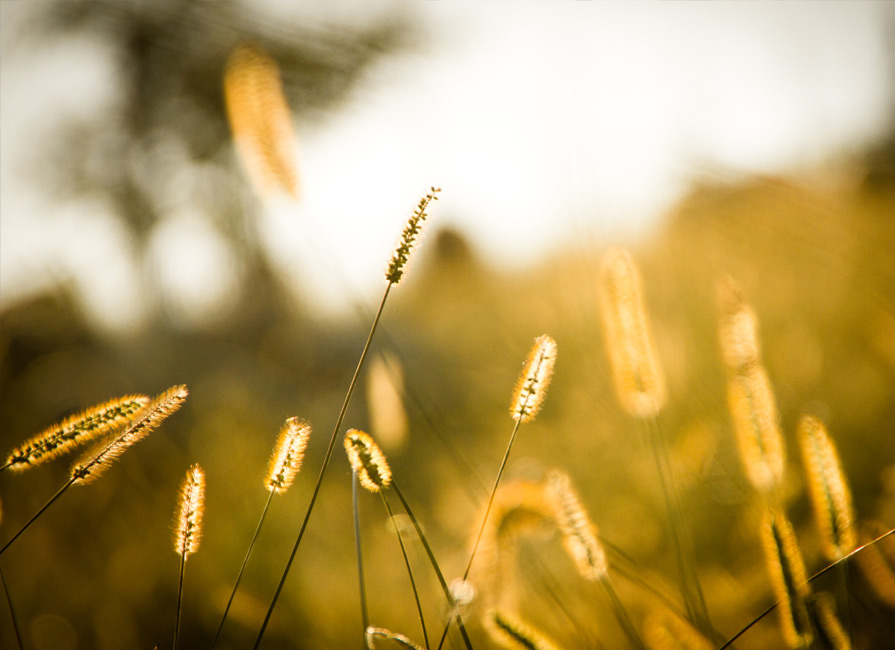 Unless you've been hiding under a rock, you cannot have missed the growing coverage of 'regenerative farming' or 'regenerative agriculture' in the media. While not a new concept (after all, humans have been using 'regenerative' practices for thousands of years), 'regenerative' is the latest farming buzzword.
Here at A Greener World, we'd go so far as to say that the collection of practices described as regenerative could have huge potential to put the brakes on—and even reverse—many of the negative impacts of intensive agriculture. So, what exactly is regenerative?
What is regenerative?
The term 'regenerative agriculture' is generally used to refer to a range of sustainable steward-ship practices, many of which have been used by indigenous and traditional agricultural communities for thousands of years, However, rising interest has led to wide and growing variation in how 'regenerative' is defined and practiced.
As commitments to adopt regenerative practices increase, so does the risk of misusing the claim to imply sustainability without delivering it— also referred to as 'greenwashing.' Indeed, a number of regenerative programs and initiatives have sprung up across the world. Some highly considered and commendable; others vague and highly questionable. We're also now seeing 'regenerative' used across social media and the farming press, while a growing number of food manufacturers and retailers are co-opting the word.
If regenerative farming is ever to achieve its true potential—and to prevent regenerative from becoming yet another meaningless industry claim—we believe we must legally define, validate and certify that farming systems using the regenerative claim truly are regenerative. We must also ensure that any farm making a regenerative claim is progressing towards building healthy, biologically diverse soils that produce healthy food while enhancing the environment and the farmer's livelihood. Finally, regenerative certification programs must be accessible to farms and holdings of all sizes and shapes and backgrounds—or we risk regenerative becoming another 'elite club' for a handful of farms producing artisan food for a well-off minority.
It's for these reasons that we launched the new Certified Regenerative by AGW label this summer. Certified Regenerative by AGW isn't something that we have hastily pulled off the shelf to jump on the 'regenerative bandwagon.' It is the culmination of more than four years of work across four continents to develop effective, appropriate and workable standards for all manner of farm operations.
Certified Regenerative by AGW
Certified Regenerative by AGW is unique in that it is the only third-party certification system that truly measures change by meeting producers where they are and partnering on a journey of measurable regeneration.
Certified Regenerative by AGW is the only regenerative agriculture program that audits in conjunction with a Regenerative Plan, ensuring site-specific, measurable progress. The program also stands alone in measuring change through soil, water and air, while also requiring regenerative practices in biodiversity, buildings, animal health and welfare, and assurances of key principles of social responsibility.
Unlike other labels, Certified Regenerative by AGW is not a set of prescriptions or outcomes. It is a tool for measuring and managing the process of regeneration with continual improvement expectations until a state of ecological equilibrium is reached. Using data and observations gathered over years of certification, producers will be able to confidently quantify the positive impacts of their farming methods through reduced fossil fuel use, increased biodiversity, improved soil health and a range of other metrics.
We recognize the constant struggle to meet the ever-changing demands of a market that is disconnected from agriculture. One of AGW's goals in developing this program was to address sustainability in such a holistic context that farmers would effectively be ready for any new food fashion or sustainable buzzword—in other words, trend-proof.
If you're a farmer or rancher reading this magazine, the likelihood is that you're already using at least some regenerative practices. The Certified Regenerative by AGW logo is a way to show your customers that how you farm benefits the local ecosystem and community, their health and nutrition, animal welfare, and the planet.
We know farms and businesses pursue regenerative certification for a wide range of reasons. Some are proactively trying to meet the rapidly expanding market for products with proven environmental and social benefits. Some want to formalize a strategy to reach core business goals they may have had for years, but just need accountability in measuring, monitoring, and achieving them. Others may simply be responding to pressure from buyers or other stakeholders. Whatever the reason, AGW is glad to be a partner on each farm's regenerative journey.
Does regenerative have to be organic?
Certified Regenerative does not require organic certification, but it can be highly complementary. This means a more diverse set of farmers and landholders can participate in the regenerative journey.
While AGW embraces the spirit of organic farming (and is substantially aligned with many European Union organic standards), the complete ban on antibiotic use is a fundamental flaw in the USDA Organic standard—one which results in increased animal suffering. AGW believes in using antibiotics as they were intended: rarely, only when necessary, and within a system designed to promote health.
While people often assume organic principles are 'regenerative,' organic standards do not actually require benchmarking of things like soil health, water or air quality, wildlife species/habitats, social fairness, nor measurement over time to ascertain any improvements. This is not a criticism of the organic movement, which has pioneered environmentally sensitive farm management and helped to raise public awareness. It's simply that these key aspects are not benchmarked or measured under organic certification.
Unlike organic certification, there is no multi-year transition period. Instead, Certified Regenerative is the transition period. As part of a rigorous initial audit confirming compliance with the baseline standards,, the farm history and risks are reviewed. If there is a risk of pesticide or other chemical residues, the farm may have to enact a plan of remediation before products can reach the market. Certified Regenerative by AGW can be complementary to an organic certificate or a high-value sustainability certification in its own right.
Before you apply
From the very outset, it is important to read and review the Certified Regenerative by AGW standards, available on our website, to see what's involved (if you have any questions, we'll be glad to assist).
Once you're confident about the program requirements, you can complete your application online (or get in touch if you need a hard copy mailed to you). On receipt of your completed application (and the application fee), we'll get in touch to arrange to talk through the process and make sure you have all the information needed to write your Regenerative Plan.
Writing and submitting your Regenerative Plan
Your individual Regenerative Plan is central to the Certified Regenerative by AGW program. Your plan should reflect your farm objectives and set out how you intend to achieve an appropriate balance between social, economic, and environmental objectives. We will use your plan to assess compliance with the Certified Regenerative standard and progress toward your individual goals over time.
While we recognize the competency of many farmers to write their own Regenerative Plans, you may also benefit from the services of qualified experts to help you develop and write your plan (or for specific areas that you don't feel comfortable with). For example, you might want to bring in an expert to do a bird count or for soil health advice. A qualified expert can be an organization or professional individual recognized as a specialist in their field. It can also be a keeper of traditional ecological knowledge (TEK). See annex A of the standards for more information on requirements for qualified experts, as well as the Regenerative Plan template, for guidance.
Plan review and initial audit
Once you've submitted your Regenerative Plan, and paid the applicable plan review fee, AGW's expert review panel will review your plan. The review panel will either recommend your farm for audit or request additional information to complete the plan. For example, if you're already certified organic, the panel may request your Organic System Plan; or it may request additional information on your plans to increase biodiversity. Using our Regenerative Plan template will help to keep this process as efficient as possible. Again, we are always here to offer advice if you need it.
Once your plan is recommended for audit and you have paid your audit fees, your auditor will contact you to schedule an in-person visit. The audit generally takes a day to complete and consists of visiting the holding, reviewing your plans in practice, and checking any applicable records.
Audit review and certification
After the audit, your auditor will submit a report and either recommend for certification or provide a list of corrective actions which must be completed before you are certified. If the latter, you will need to provide a Corrective Action Plan (or CAP, as in other AGW certifications) to address the issues raised. This might include plans to reduce tillage or fossil fuel use; or you may need to clarify how you will achieve Animal Welfare Approved certification for your livestock species. Once all CAPs are resolved, your farm can be certified.
Once you're certified
We pride ourselves on helping producers make the most of their market-leading certifications and our marketing team is ready to support your efforts. Being Certified Regenerative by AGW comes with a range of benefits and services:
AGW's marketing team works to support farmers in accessing markets,

branding

, and adding value to their product with the Certified Regenerative by AGW logo.
Listing on AGW's popular online directory, frequented by thousands of consumers seeking sustainable, high-welfare meat, dairy, eggs, grains and produce.
AGW's expert technical staff, available to support environmentally sustainable, practical and profitable regenerative and

pasture

-based production.
Maintaining certification
Certified Regenerative by AGW farms are audited on a regular cycle, with spot audits conducted as required. This allows us to see each farm in a range of seasons and conditions, over time providing a whole year view of operations and management.
Between farm audits, it is important to ensure that you are adhering to your Regenerative Plan, updating it as required. Please note: any plan updates that require additional review by AGW may incur a review fee.
As always, if you have any questions about maintaining your certification—no matter how small—please get in touch. It's always easier to plan for compliance than to address a non-compliance after the fact! We are here to support your regenerative journey in any way we can.
KEY STEPS
Read the standards: Ensure you are fully aware of what's involved and all requirements.
Submit your application: Include commitment to the AGW Community Agreement on Equity and Respect.
Eligibility check: We will undertake an initial screening to ensure eligibility.
Submit your Regenerative Plan: Use our template for guidance. Seek the help of qualified experts, if necessary.
Regenerative Plan review: Carried out by AGW's review panel.
Farm audit: Completed by a fully trained AGW auditor
Audit review: We'll advise if any non-compliances need to be addressed.
Approval and certification: Final audit review and approval by AGW. Your certificate is issued.
Author: Katie Amos is AGW's Communications and Outreach Manager
Originally published in the Fall 2022 issue of AGW's Sustainable Farming magazine.