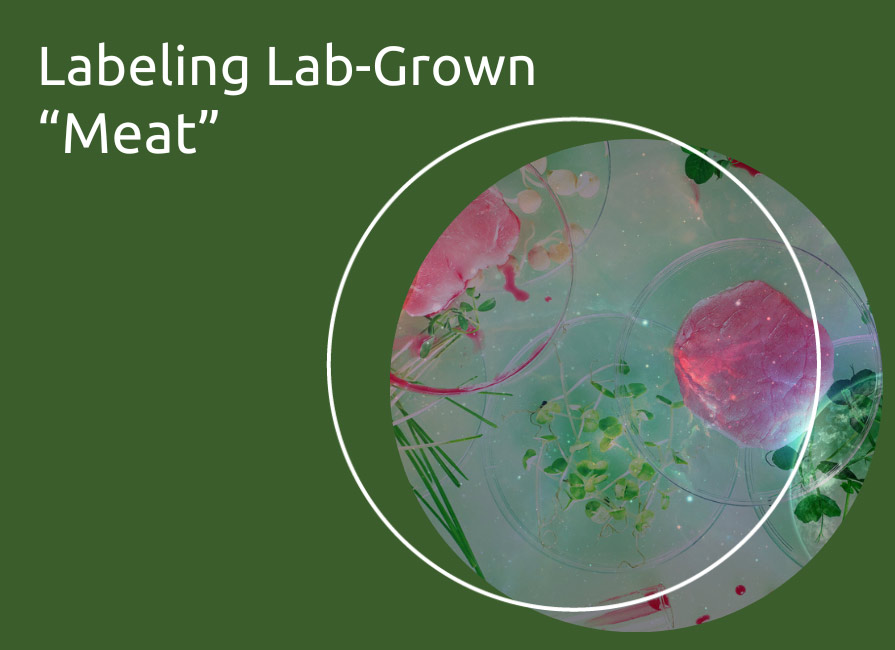 Labeling Lab-Grown "Meat"
In recent months, we've observed a surge in search queries on our website concerning lab-grown "meat", specifically the question, "Will lab-grown meat be labeled?" It's encouraging to see consumers turning to A Greener World to navigate this complex issue, and it's understandable that there are concerns surrounding the way in which these products will be identifiable to shoppers.
The USDA recently approved two companies to label lab-grown "chicken" as "cell-cultivated," which sounds like a win for transparency until you consider that these products are exclusively sold in restaurants. Can you recall the last time you read a food label in a restaurant? And while labels are technically prohibited from being "false or misleading," effective enforcement depends on clear directives, and the USDA is not expected to release comprehensive labeling guidance for cell-cultivated products until the end of this year.
At A Greener World we are committed to labeling transparency and we advocate for it across the board, which is why we're glad to see consumers asking the tough questions and taking an active role in understanding the complexities of lab-grown "meat" production and its potential impact on our planet.
If you have questions about lab-grown "meat", you are not alone. There are huge uncertainties about the safe production of meat analogs, as well as the claimed environmental benefits. We encourage you to be proactive in seeking out credible sources of information, conducting your own research, and asking questions. You have the right to know where your food comes from and how it's produced.
Looking to learn more? Read more about lab "meat":
We believe transparent labeling empowers shoppers to choose the kind of food and food production systems they value. Your voice and actions are essential in shaping the industry's direction towards a more transparent and sustainable food system.
Thank you for being an engaged and conscientious consumer, and for trusting A Greener World as a source for labeling information. We will be sure to keep you posted on the topics that are important to you.