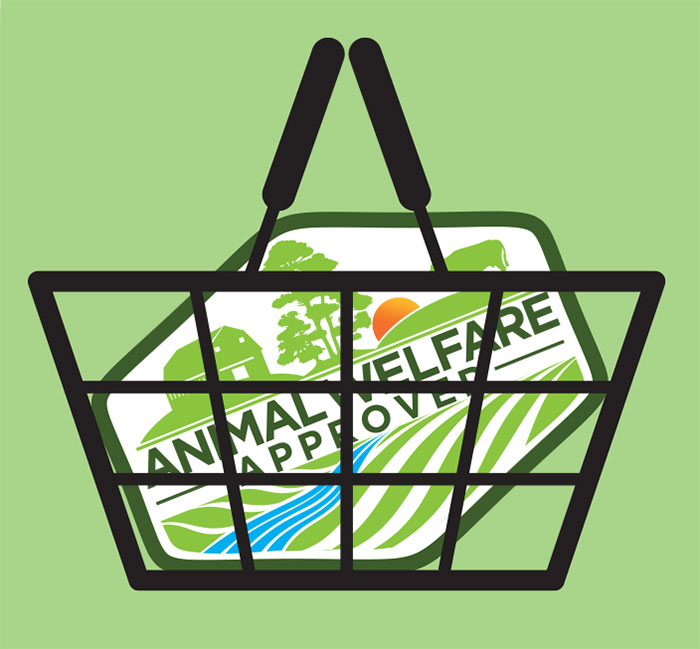 Your Step-by-Step Guide to Sourcing Verified Sustainable Products
A Greener World's Online Directory is visited by thousands of people each year who are looking to purchase high-welfare, sustainably produced food. The searchable online directory includes farms, restaurants and retailers selling Certified Animal Welfare Approved by AGW, Certified Grassfed by AGW and Certified Non-GMO by AGW meat, dairy, eggs and fiber products—along with handmade beauty products and even delicious candies and treats. If you're one of the many shoppers interested in finding verified, sustainable products across North America, you're in the right place! Read on to learn more about how to use our directory to find labels that mean what they say.
Let's Get Started
Here are a few tips to start your directory search:
Enter the product you want to find in the first box at the top, ("Search by Keyword") and add your zip code in the second box. Alternatively, you can use the product (third box) and category (fourth box) dropdown options to further narrow your search.
If you want the quickest way to see what's available in your current location, just allow geolocation (click the green auto-location box) and a list of suppliers will generate. This is a great tip for when you're away from home and still want to purchase sustainably!
To find a specific farm certified by AGW, and all of the locations their products are available, you can simply type the farm name in the keyword box.
We're adding new vendors all the time, but even so, sometimes you may not be able to find what you're looking for in your area. Don't worry because many certified products are available online. To find online shopping options:
Choose "online" from the second dropdown menu that offers product categories (fourth box). You

should

see a list of products, farms and/or retailers that can ship AGW-certified products directly to your door. To narrow your search, use the product dropdown option (third box) to select product types.
Still need some help finding what you're looking for? Let us know, and we'll run a search for you!
What's Next
The AGW team is hard at work on making the directory more user friendly, and we'll soon be launching an updated version to help you find high-welfare, sustainable products near you. If you use and enjoy the directory service offered by AGW, or if you'd like to help us make necessary improvements to this online tool, please consider making a donation to help us out with this project. It's just one of the many free resources offered by AGW helping to connect farmers and food buyers. By purchasing products from AGW farmers and incorporating AGW-certified meat, dairy and/or eggs into your food routine—your food dollars are supporting independent farmers who are using high-welfare, sustainable practices to produce food for their communities.
Want to learn more?
Be sure to check out information on food labels, our popular blog, and even meet AGW-certified producers! If you know of any high-welfare farmers in your area that you'd like to see carry AGW labels, please let us know through our Suggest a Farm page. If you want to support the work of AGW farmers and the AGW program, become a member and empower sustainable solutions in agriculture.