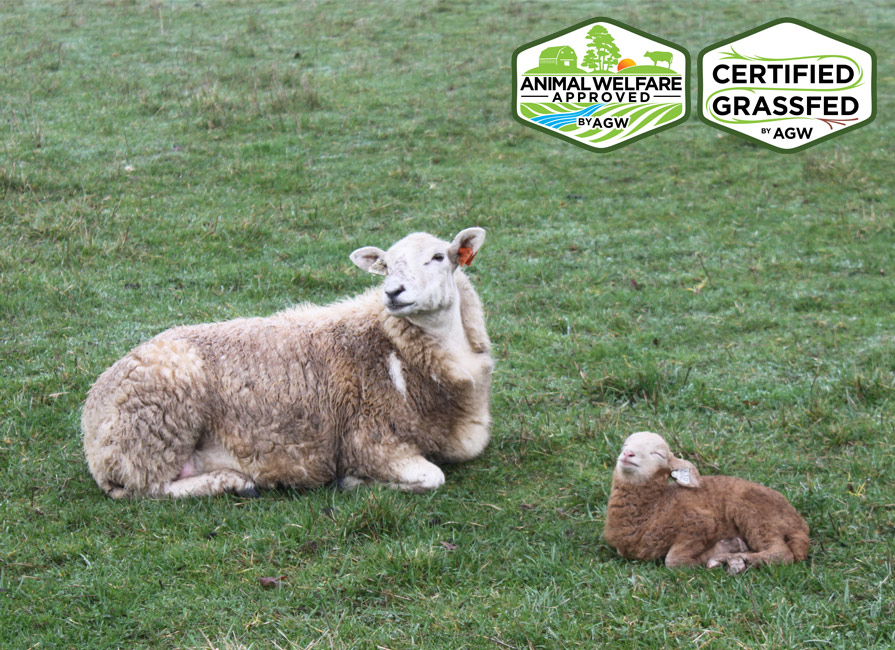 MoonLight Farm, LLC – Sweet Home, OR
After retiring from a career in law enforcement, Bryan Moon knew he was ready for something new—and was particularly excited at the prospect of working for himself. In October 2015, Bryan and his wife, Mary, moved back to their home state and bought a farm.
The Moons, started MoonLight Farm, which is situated on 64 acres near Sweet Home in the Willamette Valley. The land was originally a 320-acre parcel donated to the Splawn family, who came across the Oregon Trail from Missouri in 1850. The family farmed there for 105 years—and the Moons still use the original barn. Today, with occasional help from their grown children, the Moons manage the 64-acre property and raise sheep. Seven acres of the property have been set aside as a riparian area in a Conservation Reserve Enhancement Program with the Department of Agriculture. However, the majority of the land is pasture, with many mature oak and fir trees, several creeks and ponds that support a variety of wildlife.
MoonLight Farm is Certified Grassfed by A Greener World (AGW) for meat sheep—the only certification and logo in the U.S. and Canada that guarantees food products come from animals fed a 100 percent grass and forage diet, raised outdoors on pasture or range for their entire lives, and managed according to the Certified Animal Welfare Approved by AGW leading welfare and environmental standards on an independent farm. Certified Grassfed by AGW is an optional, additional accreditation for farmers meeting Certified Animal Welfare Approved by AGW standards of production.
The Moons first purchased 60 Katahdin breeding ewes and two rams from the previous owners of the farm, increasing the flock to 80 breeding ewes and three rams in the first year. "We work hard to ensure our ewes are well cared for," says Bryan. "Our farm has the infrastructure and high-quality pasture to support livestock, and the Katahdin sheep are proving to be an excellent choice for us due to their calm temperament and good mothering abilities," says Bryan. "The flock has been developed for strong natural parasite resistance and our goal is to have 100 percent survival for all of the newborn lambs. We are now into our 4th lambing season with 475 lambs born on the farm to date!"
The Moons strive to provide a clean and healthy environment for their animals. Bryan says, "Pasture-based, high-welfare management results in better tasting, higher quality meat from healthy, stress-free animals. Our hope is to raise the best breeding stock and grassfed lambs in the Willamette Valley. When we decide to stop, we want our livestock and property to be better than when we began farming."
The Moons feel the third-party, independent verification of their practices will also help set them apart in the marketplace: "We are proud to tell customers our flock is Certified Grassfed by AGW, and look forward to taking advantage of the program's free marketing assistance."
Certified Animal Welfare Approved by AGW, Certified Grassfed by AGW lamb is available directly from MoonLight Farm. Contact Bryan Moon at 541-972-1903 and moonlightfamilyfarm@gmail.com to purchase. You can also follow the farm on Facebook.