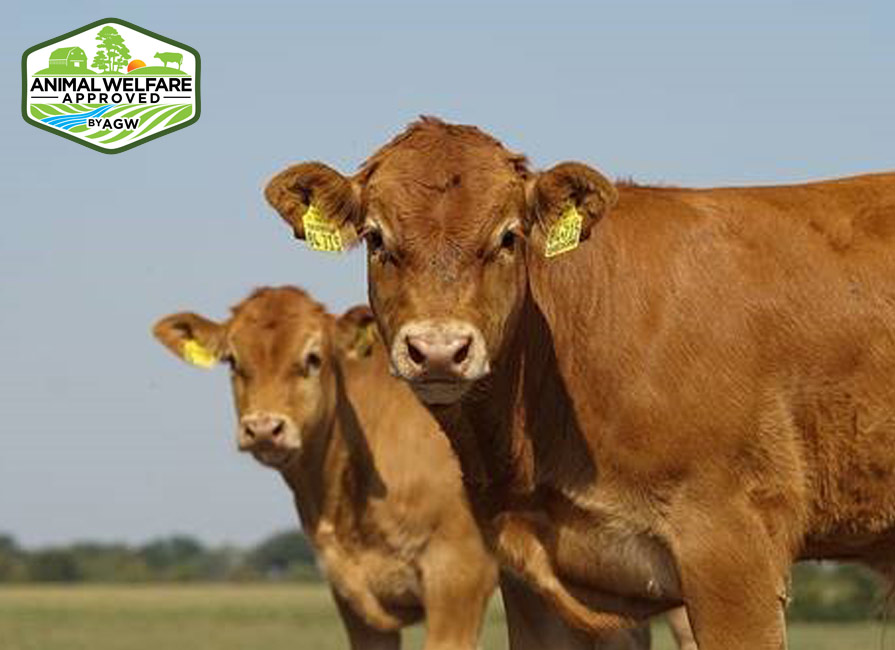 Shelby Acres – Colquitt, GA
Robin Rau raises Certified Animal Welfare Approved by A Greener World (AGW) beef cattle at Shelby Acres in Colquitt, GA.
A CEO of a local hospital by day, Robin started a farm many years ago with the sole intention of producing enough food to meet the needs of her family. She initially became interested in pasture-based systems because of the difference in meat quality as compared to products from confinement and feedlot systems. She discovered the superiority of pastured meats and decided to raise her own, explaining, "I felt that if I could at least provide my own meat, I would have a positive impact."
Over time the hobby grew in scale, and what was once a small flock of sheep has now become a multi-species farm, including Robin's herd of Certified Animal Welfare Approved by AGW beef cattle. The cows at Shelby Acres Farm are rotationally managed, grazing one section of pasture before being moved to fresh fields. This type of management allows grass to recover before cows return to graze again; it also keeps the soil properly fertilized and minimizes the build-up of internal parasites, thereby avoiding reliance on chemical treatments.
Robin decided to pursue AGW certification because she appreciates the verification of her commitment to the animals' health and welfare, explaining, "I believe that while they are on this Earth, they deserve the best care possible."
Certified Animal Welfare Approved by AGW beef is available directly from the farm. For more information about Shelby Acres Farm, contact Robin Rau at shelbyacres@windstream.net and (229) 416-5199.