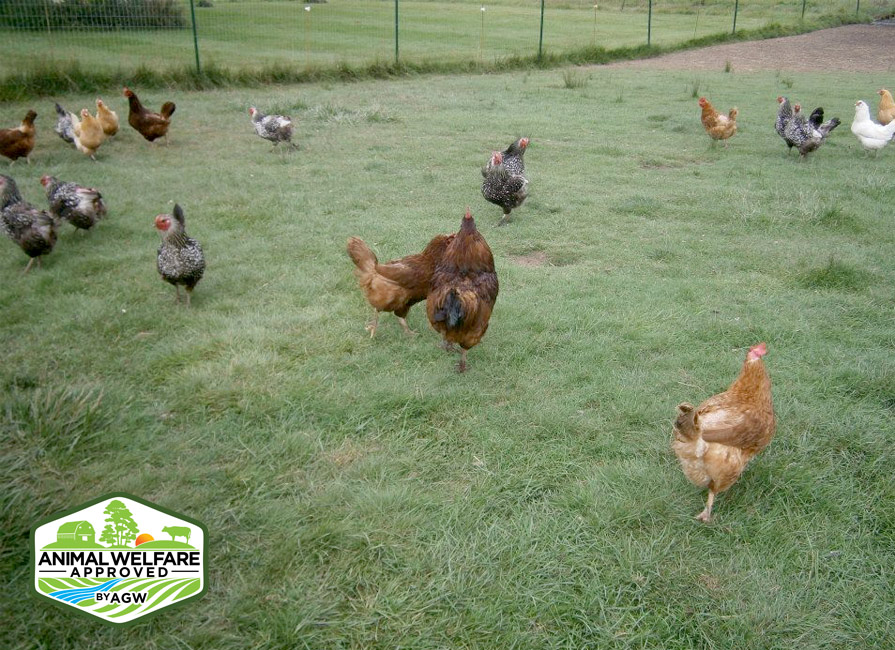 Lee Farms is located one mile from Lake Ontario in the town of Kent, New York. Robert VanWuyckhuyse and his wife, CindyLou Lee, bought the farm in 1983. They decided to use CindyLou's family name for the farm since Robert's was too complicated!
Robert, whose family farm was sold by the time he was an adult, had always wanted to be a farmer and when he was 26, bought his first 30 acres. After purchasing the land, Robert and CindyLou began by just producing enough food for themselves: "Food has been violated in ways that will have serious consequences for the environment, soil and human health," Robert says. "The best food hasn't been modified in any way—sprayed with herbicides or genetically modified—and we wanted that for our family."
Eventually the farming operation grew, adding first an adjacent farm with a smaller house after their children were grown, and then another 50 acres in the early 2000's. In the fall of 2012, Robert, with the help of his grandson, Justin, added a flock of 100 laying hens to the farm, providing the family with the best quality eggs they can raise. Lee Farms' chickens are "raised the old-fashioned way, all natural, in grass pastures, never barn-confined. They are raised the natural way it was meant to be—eating bugs and spreading manure," Robert explains. Their mix of traditional breeds, including Rhode Island Reds and Araucanas, produce colorful eggs in browns, blues, and greens.
Robert pursued Certified Animal Welfare Approved by A Greener World (AGW) certification after reading articles in the program's Newsletter. Not everyone has the ability to produce their own food and Robert believes it's important to be transparent, so that consumers know what they're getting. "Food label terminology is so vast and complicated," Robert explains. "Having the Certified Animal Welfare Approved by AGW label helps us to communicate what our farming practices really are."
Lee Farms' Certified Animal Welfare Approved by AGW pasture-raised eggs are available at local grocery stores in Rochester and Spencerport , as well as direct from the farm. Local delivery is also available. For more information, contact Robert at (585) 682-3036 or leefarmskent@cs.com. Follow them on Facebook.