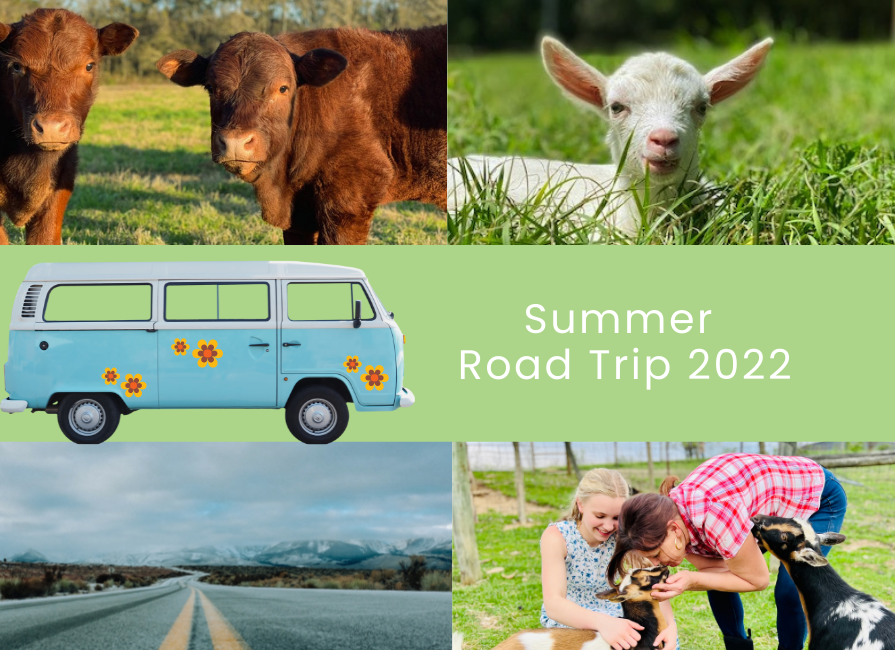 As the summer winds down, we want to thank you for joining us on our Summer Road Trip!
The 8-week virtual vacation brought us to the doorsteps of a few of the farms, ranches and businesses we certify around the globe. We are glad we could introduce you, share a glimpse of their part of the world and highlight the AGW-certified, sustainable food they produce.
If you missed it, you can find all the Summer Road Trip posts on our social media pages (Instagram, Facebook, Twitter), and to learn more about any of the farms that participated please visit their farm profile, linked below.
AGW Road Trip Farm included:
Toluma Farms, Tomales, CA
Centennial Valley Grass Fed Cattle, Centennial, WY
Princess Beef/Houseweart Ranch, Hotchkiss, CO
Gretta's Goats at Short Leg Farm, Pecatonica, IL
Cahokia Rice / Gerard Farms, McClure, IL
Hillside Meadows Farm, Verona, KY
Otter Creek Farm, Johnsonville, NY
Quaker Hill Creamery, Pawling, NY
BOTL Farm, Ashford, CT
Crooked Fence Farm, Upperco, MD
Basel LLC/Portstork, Rhoadesville, VA
Reverence Farms, Graham, NC
Patient Wait Farms, Piedmont, SC
Rocking Chair Ranch, Forsyth, GA
Blue Bear Farm and Cattle Co, Cairo, GA
Working Cows Dairy, Slocomb, AL
Serenity Acres Farm, Pinetta, FL
Boschendal Farm, Drakenstein Valley, South Africa
Heron's Green Farm  Bristol, England
Hopefully, our road trip made a stop near you, but if you know of other farms or food businesses in your area that might be interested in learning about how to join the AGW family of certified producers, be sure to let us know.